Mini Excavator Features for Boulder Wall Construction
Building a retaining wall is less of a chore with the help of a mini excavator. First, choose a machine that can comfortably lift the stones you're using. This will help make the excavator more stable and the jobsite safer. Lift charts, available in the machine's Operation & Maintenance Manual, will tell you if the machine can safely get the job done.
You also want to find a machine small enough to operate on the jobsite, especially if it's a confined area. Counterweights can add extra lifting capacity to a smaller machine. A Zero-Tail-Swing or reduced tail swing design can make bigger machines more capable in tight areas. An in-track swing frame, with swing castings and cylinders inside the track width, also makes it easier to operate offset against obstacles.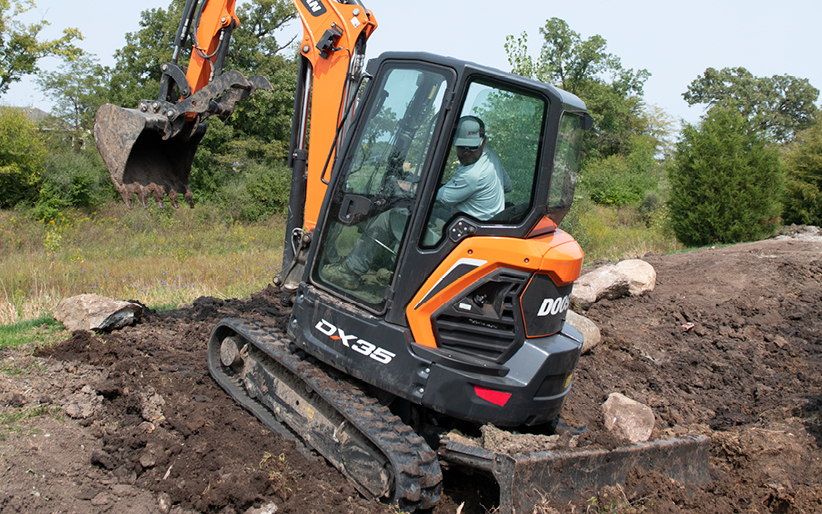 Be More Efficient with a Mini Excavator Blade
A blade makes it easier to backfill behind the wall and do light grading. You won't need to bring in another machine. Even better, an angle blade can move 25 degrees to the left and right. You can direct the spoil without forming windrows on both sides of the blade.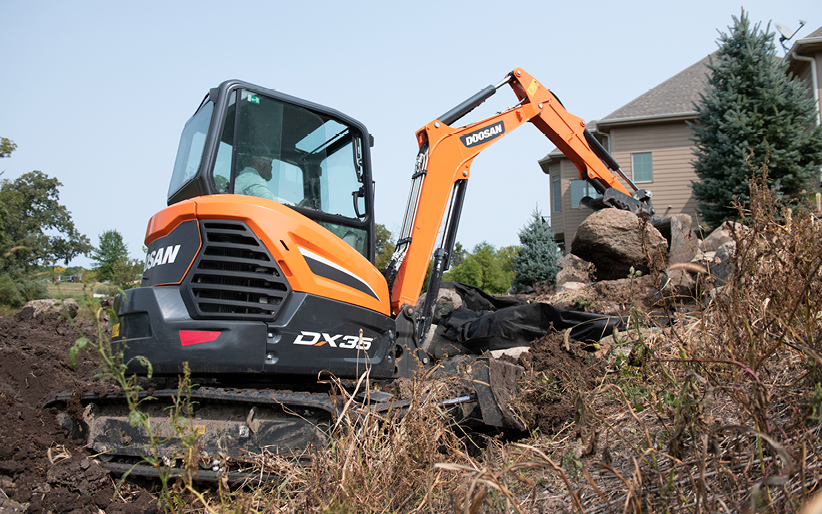 Save Time with Two-Way Auxiliary Flow
Look for a mini excavator with two-way auxiliary hydraulic flow. Machines with two-way flow can run a thumb for picking and placing boulders, or a plate compactor attachment for tamping down soil.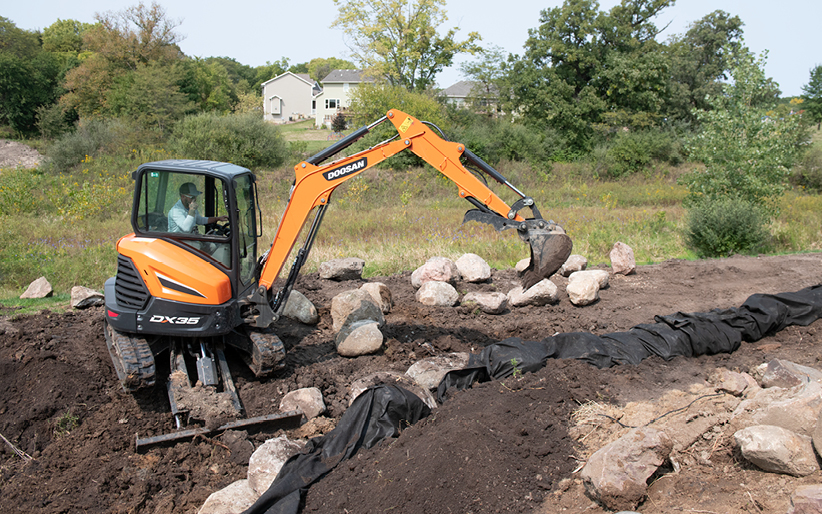 Pick an Undercarriage with Dual-Flange Rollers and Rubber Tracks
An excavator with a single-flange roller has one flange in the middle of the track. Dual-flange rollers are two flanges on the undercarriage that are positioned closer to the edges of the track. Having these two flanges increases the tipping point of the excavator. They also make the machine more stable when you're lifting over-the-side.
Rubber tracks are standard on most mini excavators. They cause less ground disturbance than steel tracks when crossing established surfaces. Steel tracks are useful for working in mud, but in most other conditions, choose rubber.
Is a mini excavator right for building your retaining wall? Find out whether you should buy or rent an excavator.