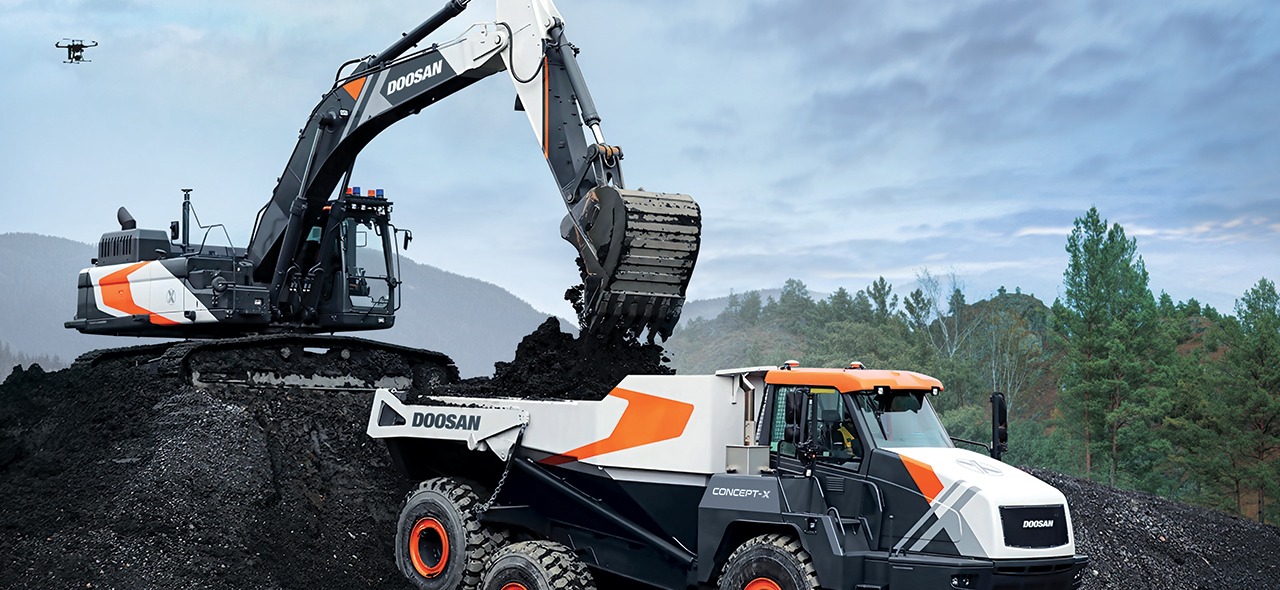 2022 Construction Trend: Technology and Software
While COVID-19-related disruptions are still being felt around the world, construction work and the overall economy picked back up in 2021. This provided the industry with the resources to move forward with momentum into 2022.
In this guide, we explore the trends teed up for 2022. These range from technology and software advancements to the rise of electric and hybrid construction equipment and safety-focused add-ons.

A trend that continues to be seen year after year in the heavy equipment industry is the advancement in technology and software systems. This is specifically seen within the equipment itself.

There are two standout technological and software advancements found in the construction industry in recent years.

Construction Trend #1: Equipment Telematics
The ability to review various data points is an invaluable tool for contractors, dealers and manufacturers. Reviewing machine data, from analyzing utilization reports to checking idle times, allows you to be more efficient and productive with your equipment.

Telematics also gives you the information you need to decide whether or not you have the right mix of equipment. With telematics, you are able to go back to your dealer to determine, based on the reports, if your operation needs more equipment, larger or smaller machines, or more fuel-efficient models.
Construction Trend #2: Communication Tools
During the COVID-19 pandemic, advancements in virtual communication tools were seen across many industries, including construction. With these advancements, you can use technology to conduct business virtually from anywhere. The technology has allowed you to have conversations with your customers and dealers remotely. With this technology, conversations have been able to happen more quickly and efficiently than ever before.

Want To Explore More Construction Industry Trends?
Download our guide to 2022 construction industry trends for a preview on what to look for this year.