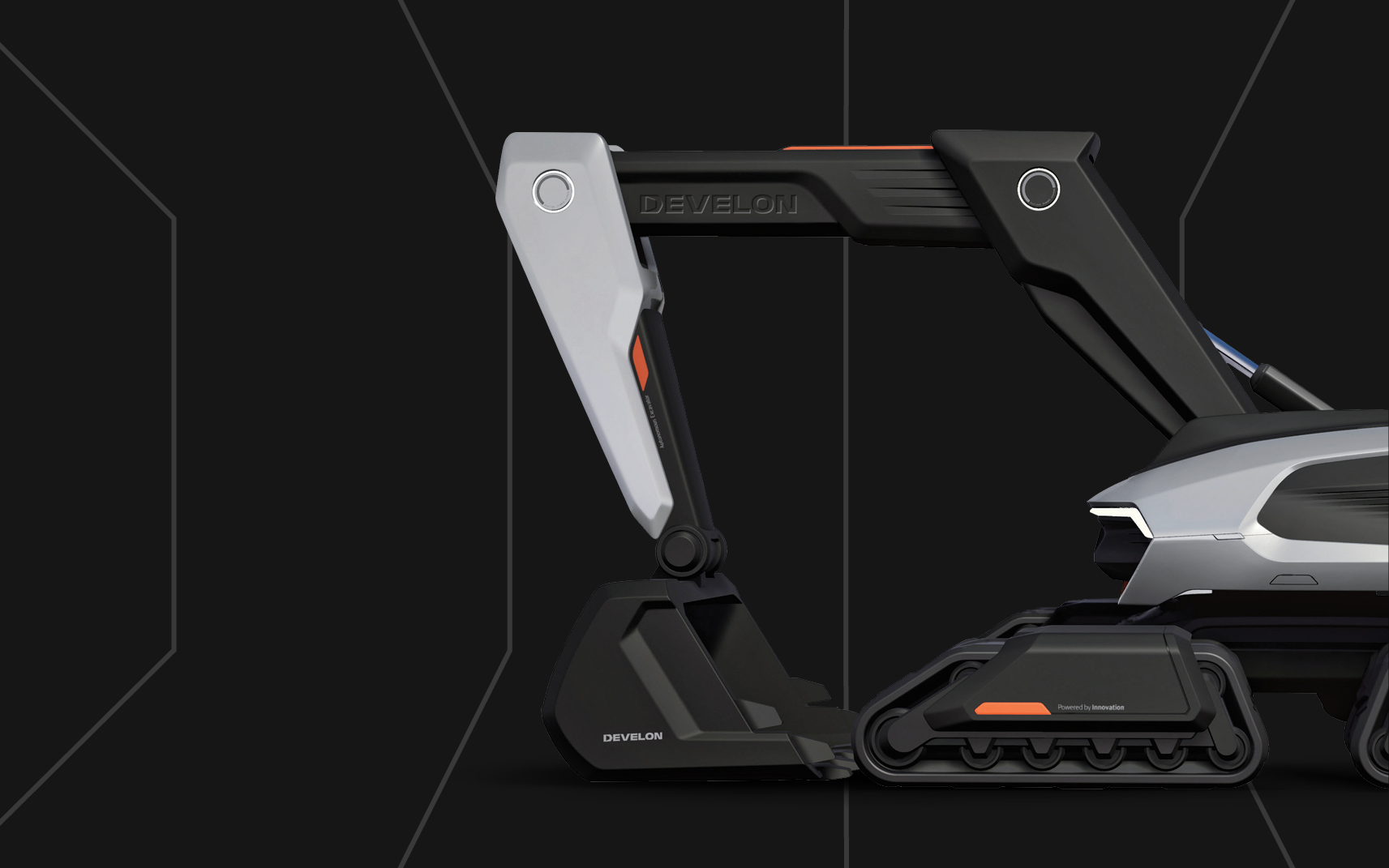 Learn about the new DEVELON brand and get a glimpse of our future plans. Join us on this journey of innovation to discover what lies ahead.
---
As a trusted construction equipment manufacturer in North America for 30 years and around the world for more than 80 years, our goal has always been to deliver exceptional products and solutions to help you do more. We started as Daewoo, then became Doosan. Now our journey continues as DEVELON (de•VEL•on).
While DEVELON is a new brand, our focus remains steady: to develop onward and continue producing innovative products and solutions to help you succeed. Whether that's on the job site or at a dealership, we're here to help you push boundaries and offer unparalleled support while advancing the world we live in today.
Ushering New Beginnings at CONEXPO
We officially launched the DEVELON-branded construction equipment at CONEXPO-CON/AGG in March 2023. Previously, we offered large excavators, mini excavators, wheel loaders, dozers and ADTs in our equipment line. As DEVELON, we will continue to offer a wide range of equipment, from compact to heavy machinery. We are your trusted single-source provider for all your equipment needs.
We're revolutionizing the industry with future worksite solutions, such as Concept-X2, which maximizes your worksite efficiency using autonomous equipment and site analysis technologies. The Transparent Bucket, which is exclusive to DEVELON, and our around view monitor (AVM) camera system with object detection help make job sites safer.
With these products and solutions, we can help you be at the forefront of innovation to grow your business.
A Focus on Support in North America
We're committed to your success and to building innovative products that solve challenges and lead our industry forward. In North America, we'll continue to put you first by:
Keeping our headquarters in Georgia.

Supporting our more than 180 dealer locations to provide you with the tools you need to build your business and reach customers.

Maintaining exceptional parts availability through our two regional parts distribution centers in Atlanta and the Pacific Northwest.

Getting machines to you quickly, thanks to our customization plant in Savannah, Georgia.
As a company Powered by Innovation, we look forward to an exciting future as DEVELON and partnering with you. Join us on our journey to lead the industry forward and solidify our status as a global leader in construction equipment and solutions.
Subscribe to receive future editions of Onward magazine.