Summer is a busy time of year for the construction industry. It brings in new projects, which can be great for your business. But, the season also means extreme temperatures, more sun exposure and drier work conditions. These factors can impact your heavy equipment, such as crawler and wheel excavators, wheel loaders, dozers and articulated dump trucks. Extreme conditions can accelerate wear and affect the performance as well as the longevity of your equipment. Spend extra time visually inspecting your machine and following a heavy equipment preventive maintenance checklist. Here are a few tips for maintaining your heavy equipment in the summer heat.
1. Clean Your Construction Equipment
An often-overlooked step during summer is keeping your machines clean on the outside and inside. Remove any dirt, excessive grease or debris from the machine, including the engine compartment. If you have an excavator or dozer, inspect the undercarriage and clean it. Shovels and pressure washers can be used to clean the undercarriage. Not cleaning the undercarriage can lead to damage and costly repairs.
The warmer months can cause more strain on excavator hydraulic systems if not properly maintained. In summer, operators should be more diligent about keeping the hydraulic cooling system clean and in peak operating condition. Check the hydraulic fluid levels to prevent damage from low fluid levels during the summer months. Hot, dry weather can cause rubber materials to crack, so keep a watchful eye on the rubber hoses during your daily walk-around.
In summer, your cooling system will work harder to keep the engine compartment cool. Use an air compressor with an air blower at low pressure to blow out dust and debris from your radiator and cooling packages. Always refer to your operator's manual or contact your dealer for best cleaning practices.
For added convenience, our excavators come with an onboard air compressor option that provides easy access for cleaning parts.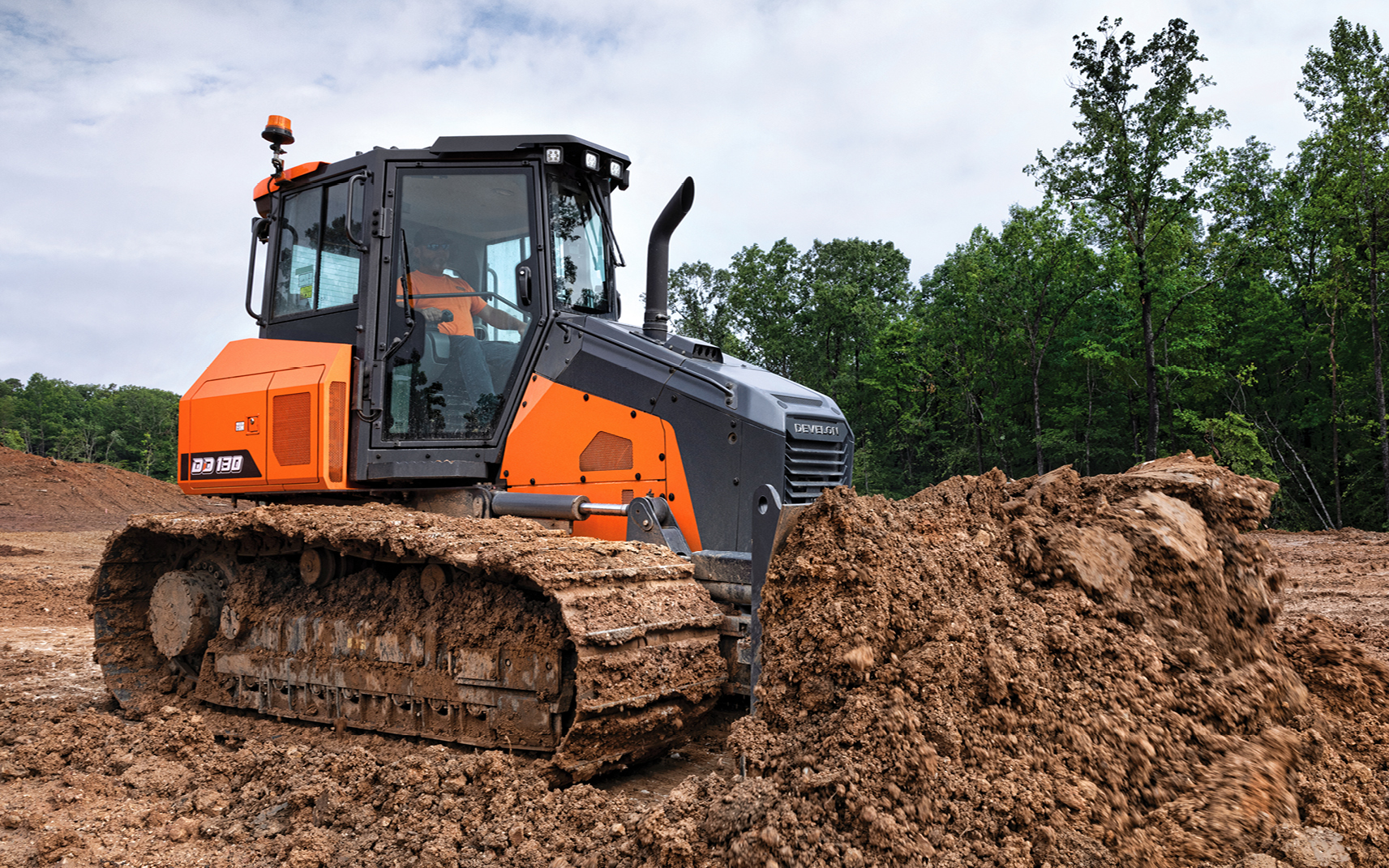 2. Choose the Right Lubricants and Filters
Hot weather can impact your fluid system, especially coolant and oil. Check your equipment often to make sure the machine has the recommended levels of the following fluids:
Engine oils
Hydraulic fluid
Grease
Coolant
Drive motor lubricants
Failing to follow the manufacturer's recommendations for fluids can lead to shorter component life. It can also result in excess wear on the engine, cooling system or other components which may lead to equipment failure. It's important to follow proper lubrication guidelines to avoid these issues. Lubricants with higher viscosity grades are used in higher temperatures because they are better able to withstand the heat without breaking down. Using low-viscosity lubricants in high temperatures could result in increased wear if the lubricants thin out during operation. Refer to your operation manual to match the right lubricants to your working conditions.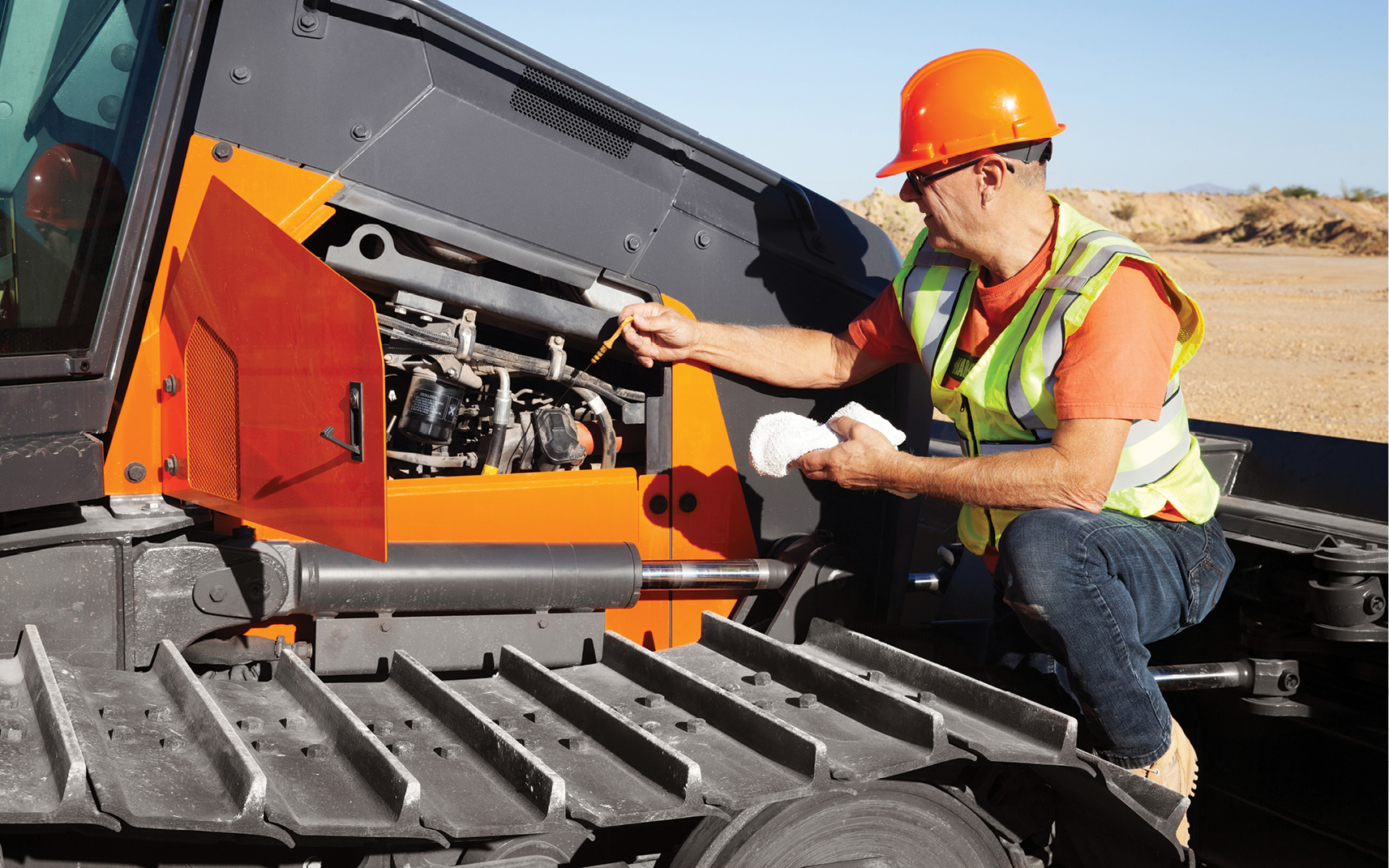 3. Inspect Engine Diagnostics
Most heavy machinery is equipped with an operator control panel, such as the Smart Touch display, making it easy to keep an eye on the health of your machine and maintenance intervals from the cab.
The equipment panel allows you to easily monitor your engine coolant and hydraulic fluid temperatures. If they reach unsafe levels, idle the machine for five minutes before shutting it down.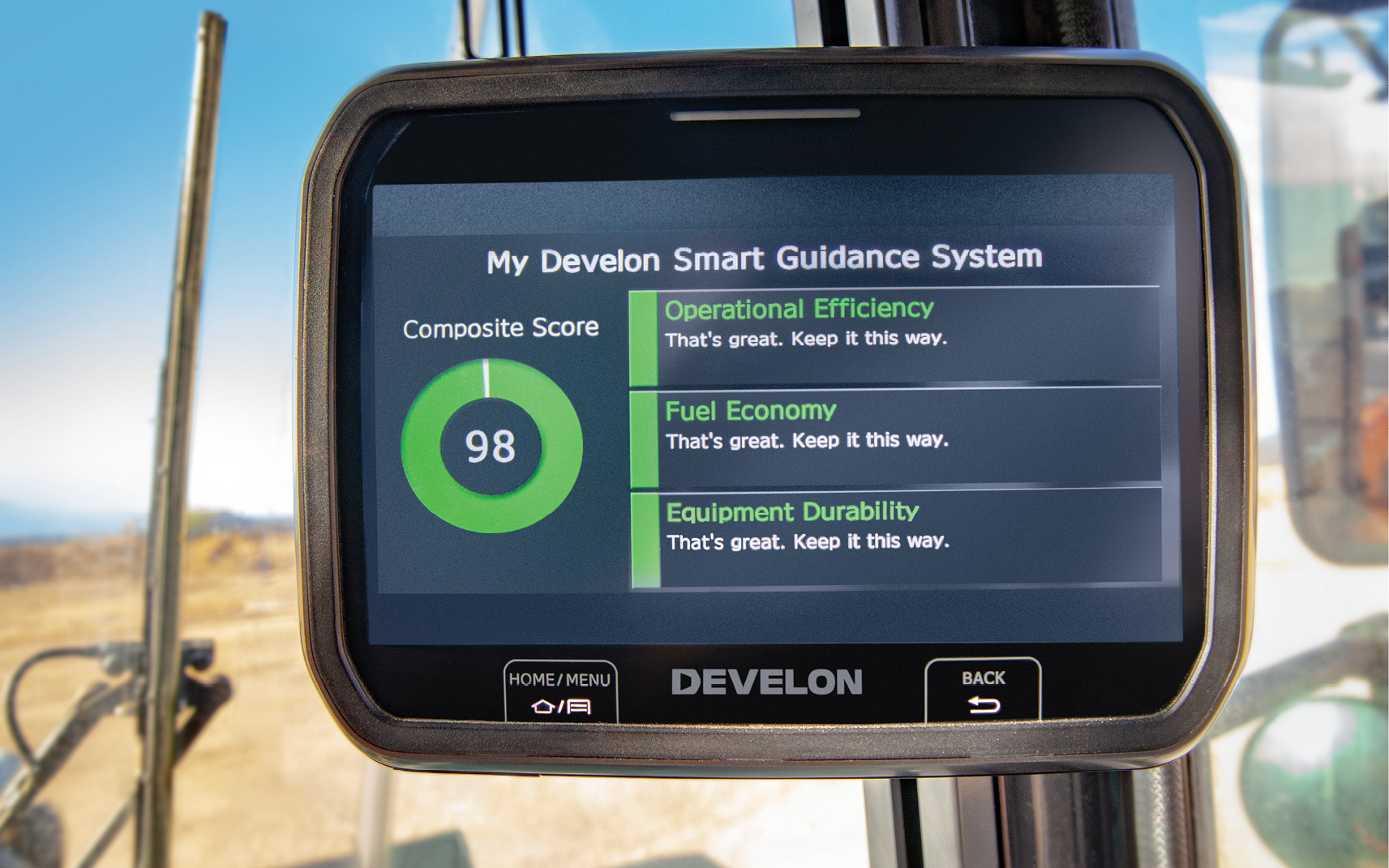 4. Use Remote Monitoring Services
Telematics systems, which may come standard on your heavy equipment, can help you remotely monitor the status of your equipment during the hot summer months. DEVELON Fleet Management is a powerful diagnostic tool that monitors the health, location and productivity of your equipment from a mobile app or website. Your dealer can also see the status of your machine and notify you if your equipment needs service or regular maintenance.
Smart X-Care fleet management is an enhanced telematics offering from DEVELON. A team of experts will monitor your equipment and facilitate prompt communication between you and your local dealer to ensure the best service and care for your equipment. The service provides access to vital equipment data that helps you maintain your equipment, reduce the risk of equipment theft and identify ways to work more efficiently.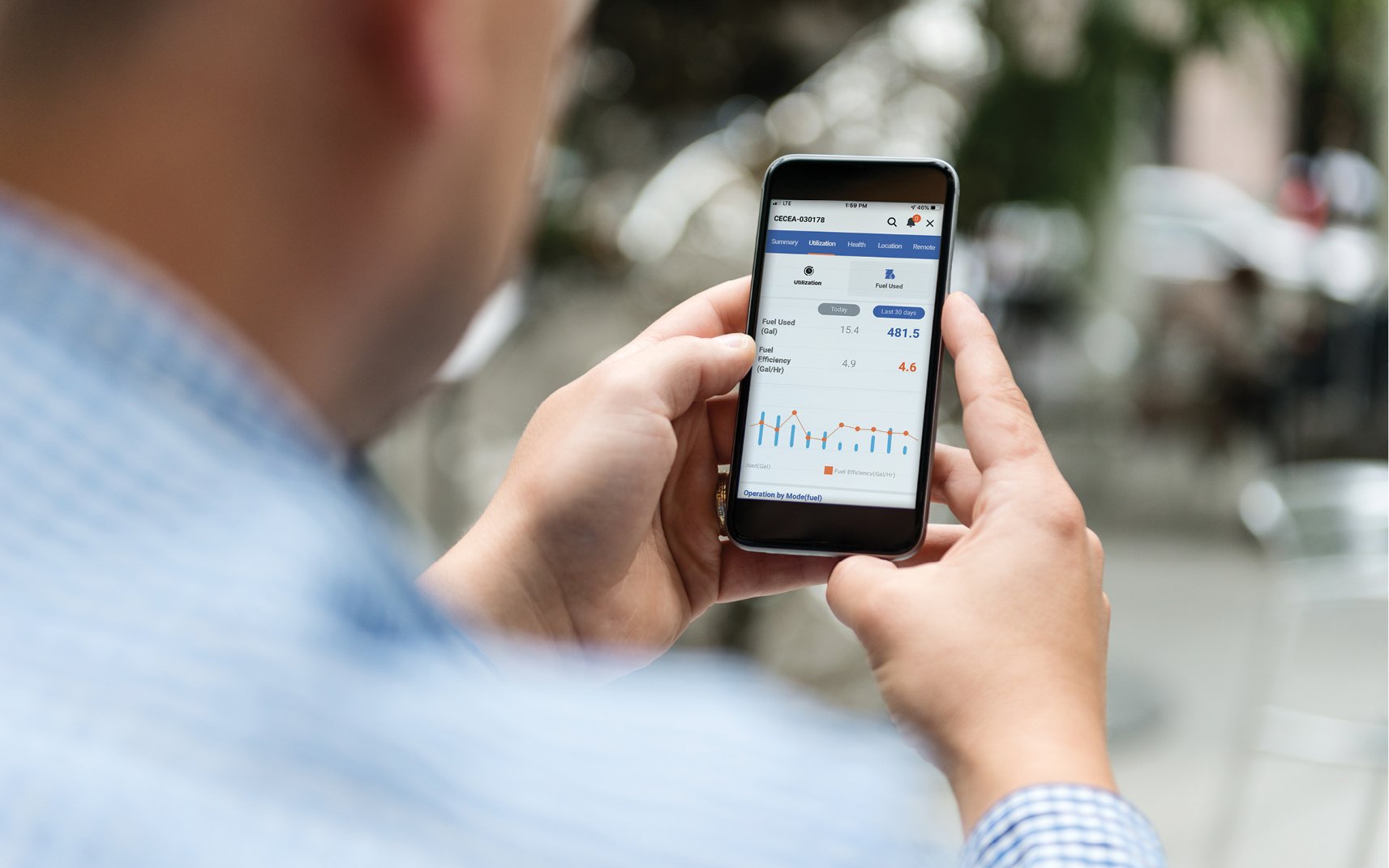 5. Check Filters Often
If you're working in dusty environments, inspect your air filter frequently and blow it out as needed. It's also important to replace your fuel filter often to help keep dirt from entering the machine's fuel system. Store new filters in their original boxes to help keep out dust and debris.
Be prepared during the summer months by following construction equipment preventive maintenance. And follow proper equipment operation practices on the jobsite to help protect your investment. Pushing your equipment beyond its capabilities can result in overheating and unnecessary damage to critical machine components.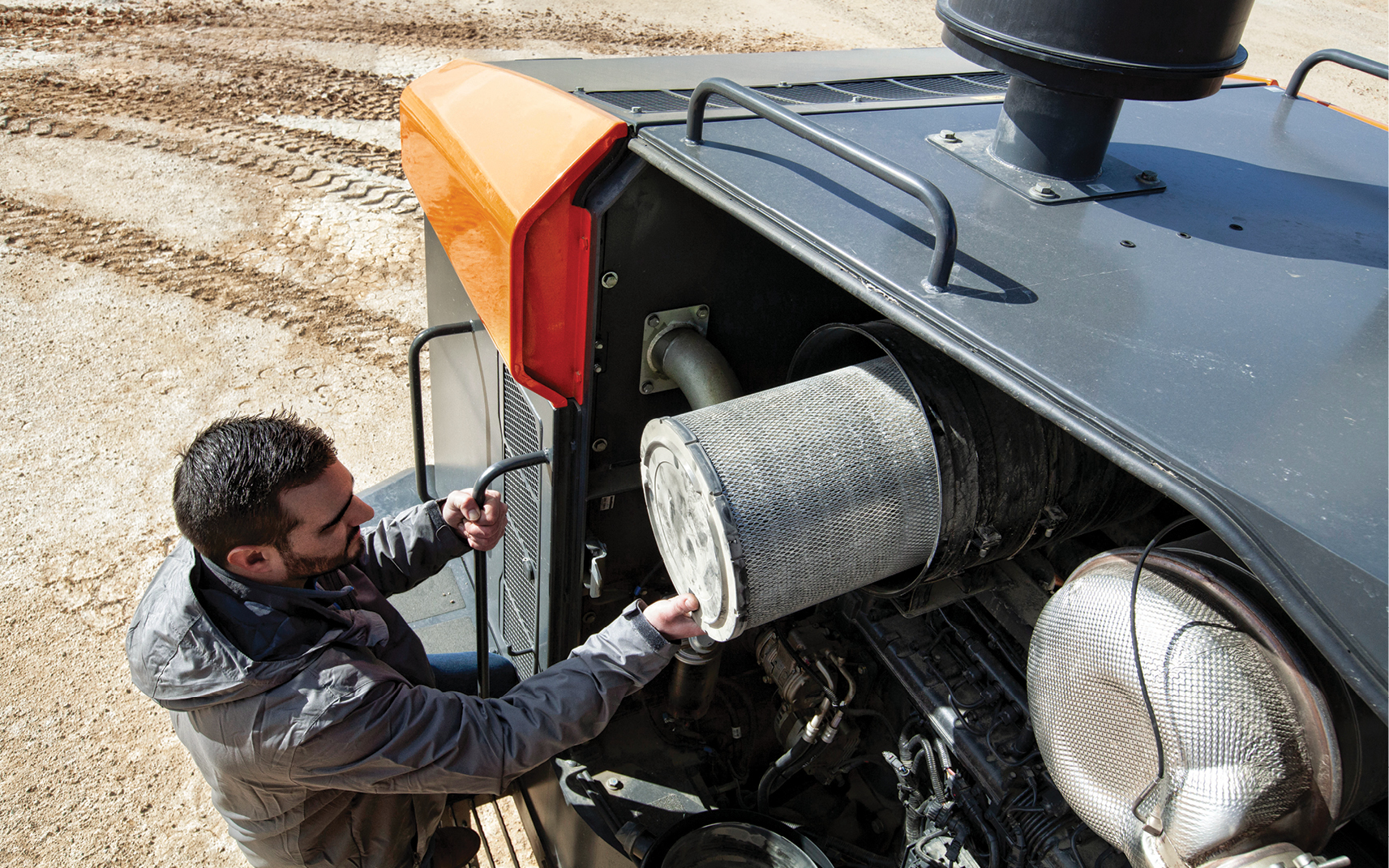 Need help maintaining your heavy machinery? Our team of dedicated DEVELON dealers can proactively support and service your machines with DEVELON genuine parts. Visit our preventive maintenance program page to learn more.