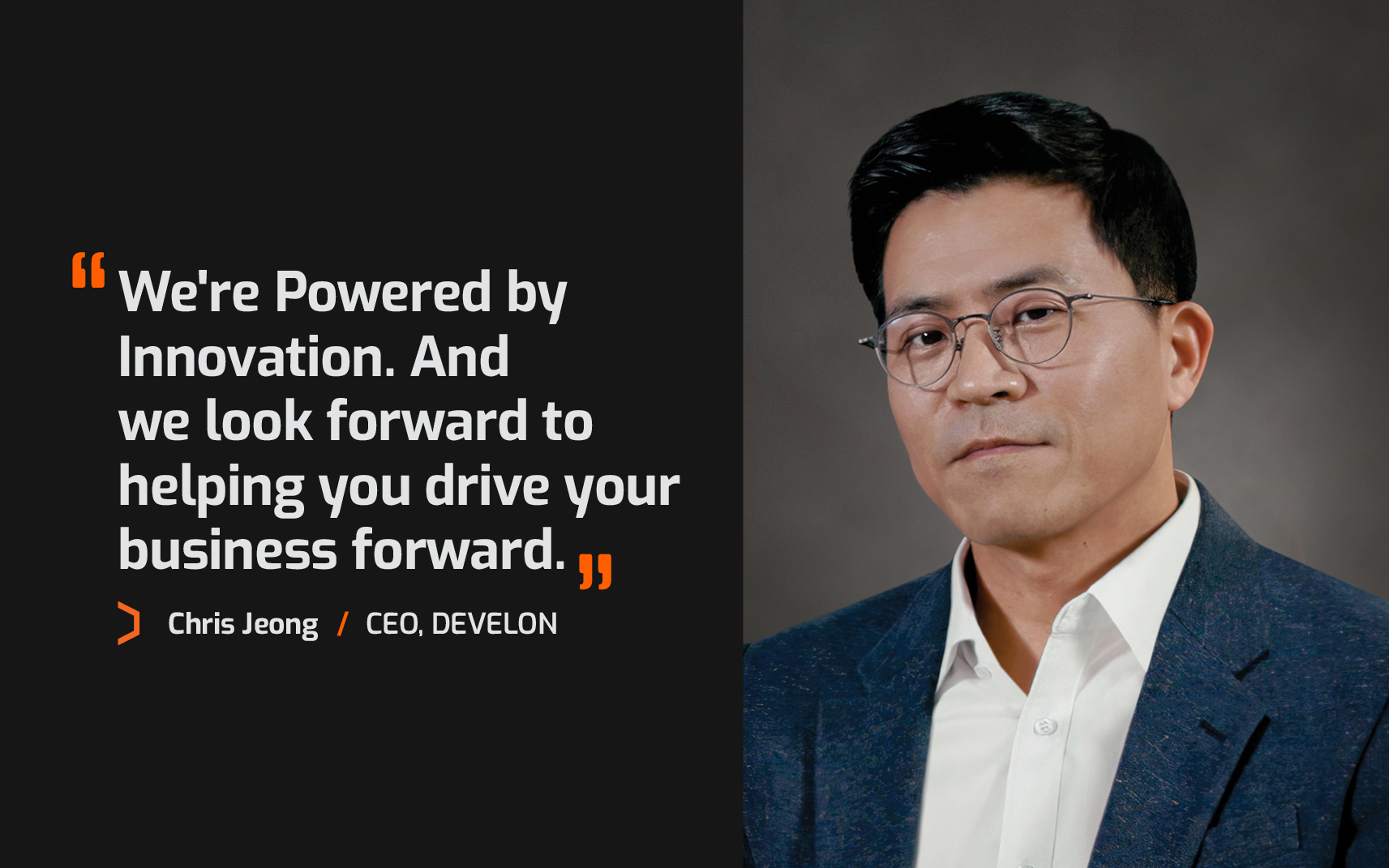 Chris Jeong was named the CEO of DEVELON North America in January 2023. Chris shares details about the company's new Onward magazine and what readers can expect to find in the publication.
---
DEVELON North America CEO Chris Jeong
I'm pleased to introduce our new publication, Onward, on behalf of DEVELON. For over a decade, our previous magazine, DoMORE® magazine, shared customer success stories and new product launches.
Building on the excitement of the DEVELON brand launch in 2023, we're eager to unveil an equally forward-looking new magazine. On every page, you'll find examples of our "developing onward" brand mission and our commitment to continual growth and innovation.
In our inaugural issue of Onward magazine, our goal is to bring you the latest equipment and technology insights you need to boost productivity. Helping you achieve success in your business while advancing the betterment of our world is what we're here to do. Going forward, you can count on Onward magazine to help you stay informed on industry trends, introduce new equipment and share customer testimonials.
We're Powered by Innovation. And we look forward to helping you drive your business forward. If you're curious to learn more about the new DEVELON brand.
Best regards,
Chris Jeong
CEO, DEVELON
We're Powered by Innovation. And we look forward to helping you drive your business forward."