Want to win big online? Facebook is still king. Here's how to move the needle for your business.
More than two-thirds of American adults use Facebook. And it's likely that most, if not all, of your customers, use Facebook to communicate, shop or search for local businesses.
A well-established Facebook presence can help you connect with more customers and showcase the work you do. Check out these six tips for your page.
1. Make your page clear and on brand
Add your business logo as the primary photo for your page and showcase what your business does for your cover photo. A Facebook page is your business' social command center. The site will be where you interact with users, so it should stay true to your brand.
2. Create visual content that lands jobs
To grow and engage your followers, you'll need to create worthwhile content. Western Earthworks in Florence, Massachusetts, has built a strong following of nearly 1,000 by using this strategy.
"I'm usually up by 4 or 4:30 a.m.," says owner Jack Henderson-Adams. "I like to put a post out before 5 a.m. People wake up, and the first thing they do is check their phone."
And while smartphone-captured photos and video can offer a raw, authentic feel, Western Earthworks often hires a local photographer to take professional-quality images for its Facebook page. The eye-catching image posts have helped Henderson-Adams attract employees and business, he says.
"This year especially was the first year we had a lot of action with commercial customers saying, 'Yeah, we saw your stuff online. That's awesome. Can you bid this job for us?'"
The most successful Facebook posts are short and visual, driving your followers to comment, share and like. Look for ways to take photos on the jobsite to give your followers a glimpse of what you're working on. It only takes a minute or two and significantly increases engagement over text-only posts.
3. Post short videos to show off your work
If you can take a photo, you can certainly try recording a quick video from your phone. Facebook prioritizes video content, putting it in your followers' news feeds more often than photos or status updates. And video better captures the action of your work, increasing views and engagement.
"I like to take video as much as I can to showcase the work we are doing," says Bill George, owner of Bill George's Dump Truck and Loader Service, LLC. "I've found I get more of a response from my audience in clicks, shares and likes."
4. Talk to your followers
If your engagement is low, start a conversation with your followers. Ask them questions and respond when they comment. Engaged fans are more loyal and likely to buy.
But keep it simple. Facebook users make decisions quickly. You may only have a few seconds to get them to react before they move on to the next post.
5. Leverage friends of followers
When your fans interact with your page, their friends will see their activity in their newsfeed. Set up polls and encourage them to check in to your business on Facebook to let their friends know where they are. This is a great way to grow your Facebook followers since potential customers are more likely to try your business if their friends use it.
6. Let customers speak for you
The best marketing is through word of mouth. Let your customers share their experiences on your page and highlight customers you've done business with recently. Also, encourage them to review your business page. Positive reviews are displayed prominently on your page, helping you build trust with potential customers.
Western Earthworks added the Reviews feature to its page and has generated several positive ratings. If a less-than-stellar review comes along, Henderson-Adams says that's just another opportunity to demonstrate your businesses' poise.
"What's more important than positive feedback is how you respond to negative feedback," he says. "That brings out a whole new light to show who your company is."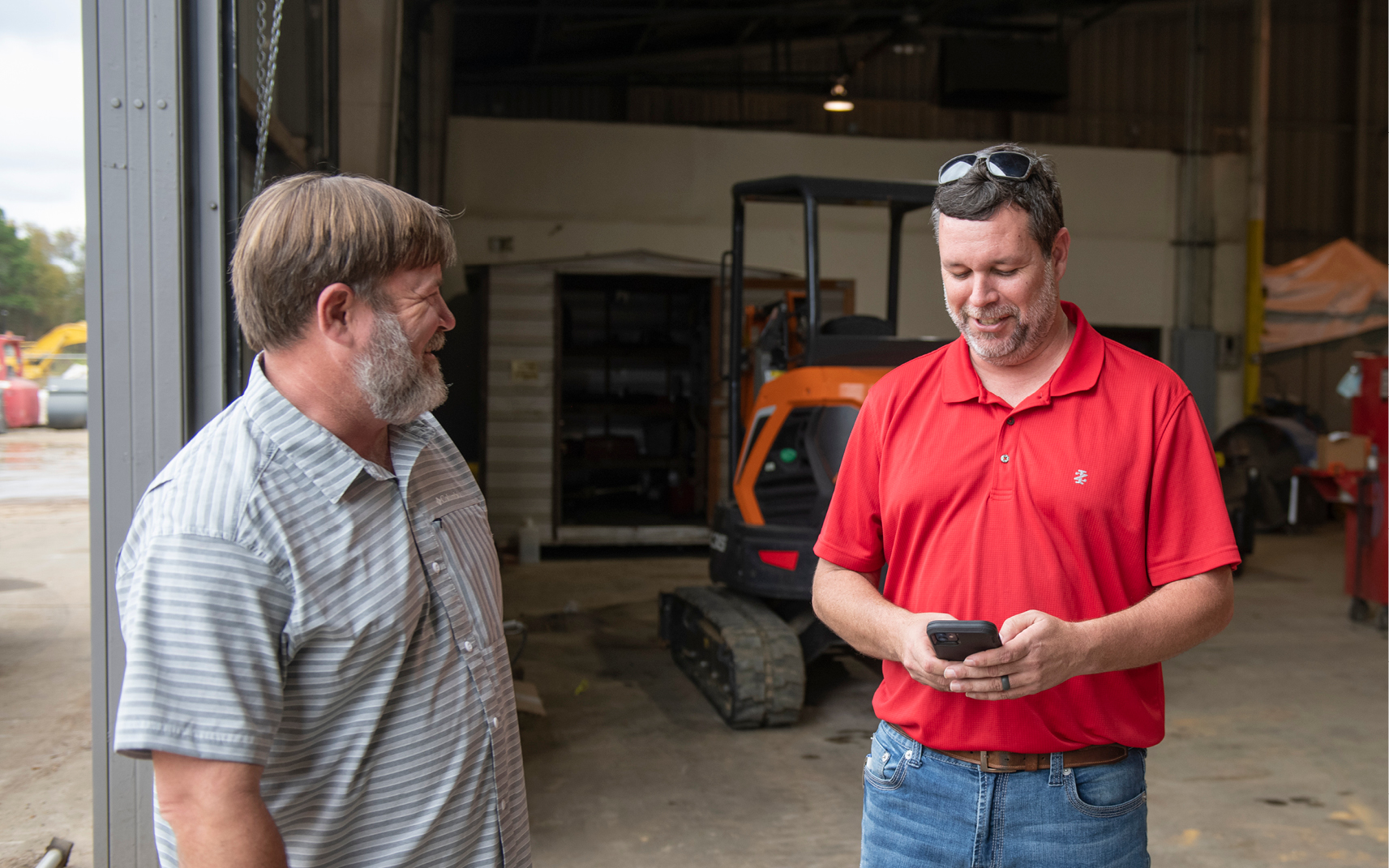 This year especially was the first year we had a lot of action with commercial customers saying, 'Yeah, we saw your stuff online. That's awesome. Can you bid this job for us?